Les études sont de petites peintures que je fais généralement pendant une pause, ou bien au début ou à la fin d'une palette/journée.
Le but est simplement de se détendre, de voir comment une idée peut fonctionner, de s'entraîner, d'essayer, d'apprendre, de faire des trucs inutiles.
Effectivement, ce dernier point n'est pas vraiment spécifique.
---
little goat
oil/cardboard
She jumped on me out of nowhere in the middle of a field where I got lost, was so happy to see somebody - many city people owning country properties to spend the week-end buy a goat just to take care of the lawn or because it was in fashion at some point, seemingly without noticing they are living and social creatures - and she nearly killed me out of joy - their horns are deadly weapons and a happy affectionate young goat is really lively.
---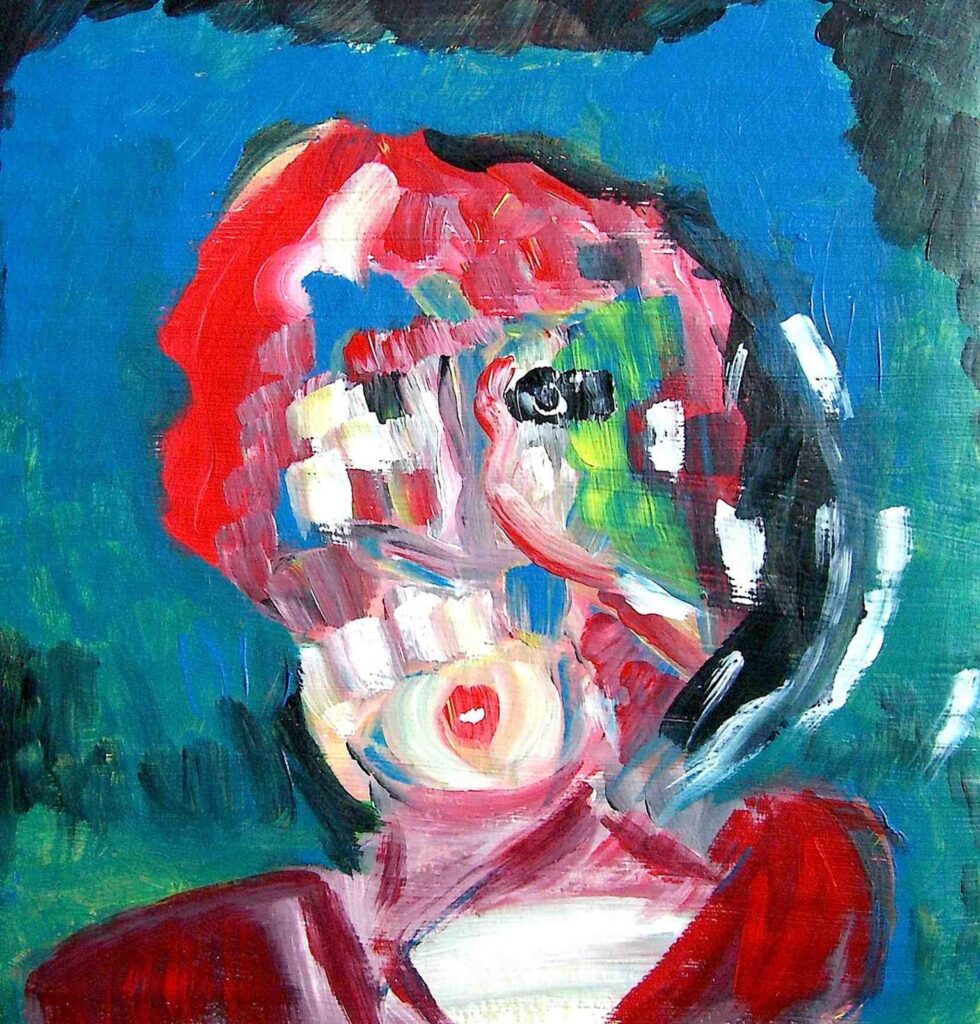 oh shit
acrylic, recycled cardboard
---
laughing
gouache/printed paper
---
matouchka
acrylic/paper
---
american study
acrylic/paper
---
while the fire
acrylic/cardboard
---
winter of the heart
oil/cardboard
---
warm up
oil/cardboard
---
the valley
acrylic/paper
---
reef night
20×20, oil/cardboard
---
oasis
oil/cardboard
---
remembering a face study
oil/cardboard
---
seagulls rock
oil/paper on cardboard
---
senancole spirit
oil/cardboard
---
smoke head
oil/canvas
---
touch the wall
oil/cardboard
---
the great gordes oak tree under the moon
oil/cardboard
---
some hornbeam
oil/cardboard
---
lander hike
oil/cardboard
---
a hill
oil/cardboard
---
dreamfish island
oil/cardboard
---
some Monet tribute
oil/cardboard
---
landscape
oil/cardboard
---
friend on my sofa (with a cat)
oil/cardboard
---
fogsmog
oil/cardboard
---
grotte des demoiselles
oil/cardboard
---
map of europe
oil/cardboard
---
another world
oil/cardboard
---
monkey island
oil/canvas
---
under
oil/cardboard
---